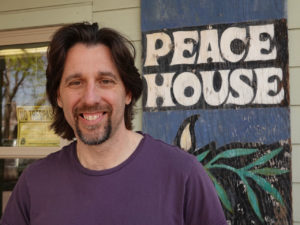 In June, Peace House Community sent out a supporter survey to give us a sense of why so many people give to PHC, and  why they follow our activities through social media. The responses we received gave us a clear idea of your interest in PHC's ministry. We heard repeatedly that PHC's supporters love that everyone has a safe, welcoming place that accepts and nurtures them.
We also heard that you wanted to know more about our finances and the results of our efforts. With that in mind, we have started including some brief statistics in the newsletters showing you the results of your involvement with PHC.
While we are encouraged to know that you are excited to support PHC's mission and ministry, we also recognize that we are facing bigger needs than ever before. When I started at PHC in 2018, we thought we were having a busy day if 50 community members showed up. Today, hosting less than 100 members is considered a slow day. Between the lingering effects of the pandemic, the end of the eviction moratorium, inflation, and supply problems, more people than ever are turning to PHC to meet both physical and emotional needs.
In response to these challenges, the PHC Board of Directors is crafting a three year strategic plan to expand our operations and aggressively confront the challenges our community faces. The Board will make announcements as the plan takes shape, but for now you can rest assured that we are doing all we can to be a community for those who most need us.
As we have said so many times before, we are thankful for each and every supporter we have. PHC could not have made it through the first 37 years without so many people giving their time and resources to its mission. As we embark on the next phase of our work, we are strengthened knowing that you are supporting us and standing with us. THANK-YOU!