Adults without stable housing and sufficient income face more and greater stressors than the general population, including physical danger, stigmatization, loneliness, and chronic health conditions. Homelessness, poverty, and isolation create and reinforce a multitude of issues including stress, instability, and isolation.
Recent Stories
Today I attended the Minnesota Council of Nonprofits' annual conference, and I got to see four people receive Unsung Heroes awards for work they have done to improve their communities. As you would guess, these individuals go about their volunteering quietly, but their dedication and concern has inspired others. I love the idea of unsung …

From last November until mid-August, a homeless encampment occupied the vacant lots behind Peace House Community. Over the months various people came and went from the camp, bringing with them tents, bicycles, generators, and a host of other items. Many others stopped by during the day and the night, sometimes to say hi to friends …

Over the last few years, there has been a movement to stop using the word "homeless" to describe those who don't have permanent housing. Phrases like "those with lived experience of homelessness" or "the unstably housed" have popped up to fill the void. Those advocating for the change intend to reduce the stigma attached to …
The Work
Peace House Community provides a refuge from the chaos and dehumanization of life on the streets. When community members and volunteers enter the building, they know that they will connect with others through services and conversations that affirm our common humanity.
"Understanding I'm okay just where I'm at, just who I am, how I am, when I am, what I am."

Anonymous
"Without a lot of other qualifications, anyone can be part of the community. [It's] a model for the rest of the world."

Kevin
"When we run away or deny our dark side it controls our lives. We need to make it conscious, bring it into the light. We can use this energy like coals burning in the furnace."

Angie
PHC allows individuals to fulfill their social, emotional, spiritual, and physical needs. Members in our community know they are not alone in their situation and their worth is not determined by their economic situation.
Get Involved
Peace House Community welcomes all compassionate individuals to join together to provide a place to belong to all who need it.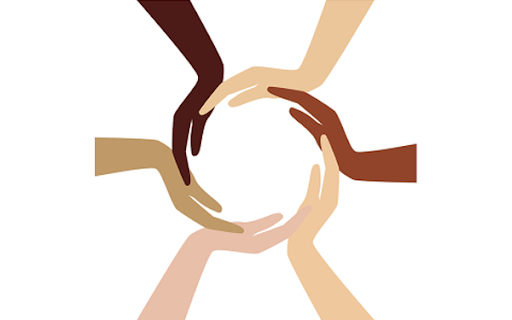 Peace House Community grieves the inequalities and discrimination that have divided our community into separate and unequal groups. We stand beside, mourn with, and demand justice for any and all community members who have been systematically profiled, killed, and treated unjustly throughout history.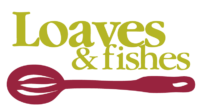 Peace House Community is excited to partner with Loaves and Fishes!
Loaves and Fishes will serve meals out of PHC's building each weekday from 5:00 – 6:00 pm. This partnership will expand both agencies' impact in the Phillips neighborhood and will meet more community needs. PHC has wanted to get more use out of our building on behalf of our neighbors, and now that goal is becoming a reality.