So much to say, and so little space.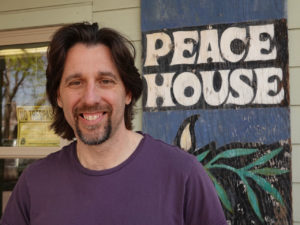 First, as always I want to thank all of our supporters for keeping Peace House Community open for the community members. You are invaluable. If you aren't sure whether I mean that, search YouTube for "Peace House Community 2022 Thank-You to Donors". You'll get to hear from some of our community members about the difference we (and by "we", I mean you) make in their lives.
Second, I wanted to let you know what 2023 holds for PHC. Our community has grown tremendously this year, to the point that we are struggling to make each member feel noticed and valued. We are also facing a huge increase in costs. For every 100 community members we were serving before the pandemic, we are now serving 170 members. PHC's Board of Directors began addressing these issues this year by approving additional spending and adding staff to meet our community's needs. We project our expenses will rise from $200,000 this year to $380,000 next year. In my role as Executive Director, I will spend more time away from the building establishing new partnerships, finding more resources, and attracting new supporters. We are determined to continue providing a place to belong to each individual person in our community. If you know of any speaking opportunities, resources, or friends who may want to join PHC, please let me know so that we can continue to meet the community's needs.
Third, on behalf of PHC, I want to wish you a very safe, warm, and happy holiday season, and a calm 2023. We've had a rough few years, and although things are getting better, we still have a long way to go before everyone can breathe calmly again. It is our wish that all of our supporters experience the same peace that our community members look for when they visit us.
Thank-you again for all of your support.